Everything is Love Album: APESH*T Review
The Beyoncé marketing strategy is unmatched really. When we study her craft we can see its resonance in Jay Z's too. From the decadence of focusing on what needs to be done and perfected before revealing it to your target audience in order for it to bloom, sounds like one formula for success.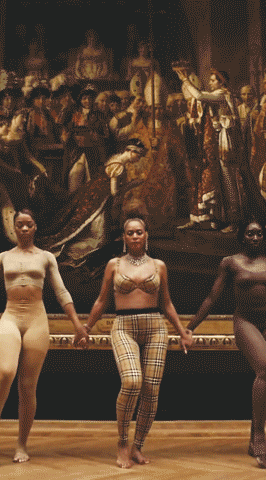 Directed by Ricky Saiz who also has worked with Queen B in the past for her Yoncé video, this fun filled trap song shows black excellence at its prime taking over the Louvre museum, which is filled with predominantly white influenced Western cultured art. The Carters are no strangers to art, and Paris for it is in that very city where Blue was conceived. In turn we recall that one time in New York when Jay-Z himself, made his own performance art with Picasso Baby in which our own founder Zintle Ramano, appeared herself. What a time to be alive in the Carter-Knowles Dynasty.